Application Guidelines and Activity Reports
Application guidelines and activity reports can be accessed from link below:
taiwan meiden english program news
○○ Training Overview ○○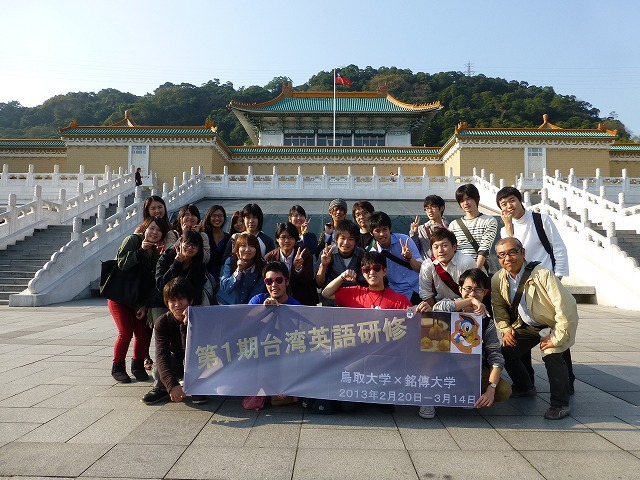 [Overview]
This program is conducted as part of the "Go Global Japan" project that has been funded by MEXT (Ministry of Education, Culture, Sports, Science and Technology) since 2012. Through intensive English language training conducted by native English instructors, the three-week program focuses on four skills: reading, writing, speaking and listening. It aims to enhance students' ability to communicate in English.
[Objective]
The program is designed to improve students' practical English language proficiency. About 20 students chosen from an internal University selection process are dispatched to Ming Chuan University, Taiwan. They attend English courses offered by Ming Chuan University.
[Program description]
The program boasts of an excellent curriculum, which is the first of its kind to be accredited by Middle Commission on Higher Education (MSCHE) among Asian Universities. All lectures are conducted in English by native English instructors.
Students are divided into 2 groups; A and B based placement tests, and then appropriate training provided.
Ming Chuan University students majoring in English and Japanese language studies participate in the classes as Teaching Assistants (TA's), in order to facilitate communication-practice among students. They also accompany students during meals, after classes and on tours to the suburbs at weekends.
There are two cultural tours during the three-week language program period to allow students learn about Taiwanese history and culture. Staff from the department of Applied Japanese and TA's accompany the students.
Welcome and farewell parties are held to promote cross-cultural exchange.
Opening ceremony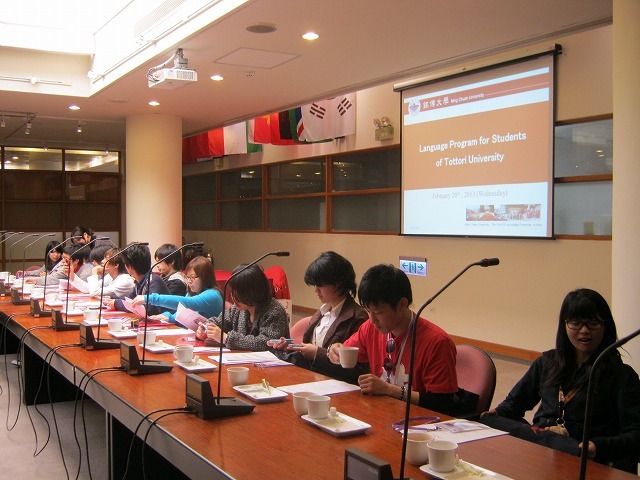 Welcome party in which TA's participate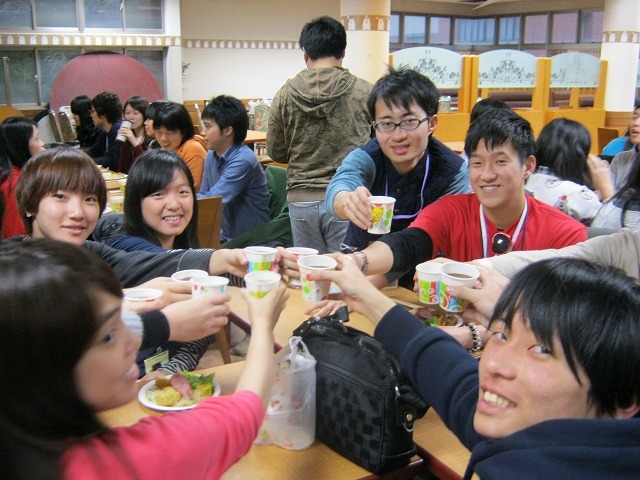 Class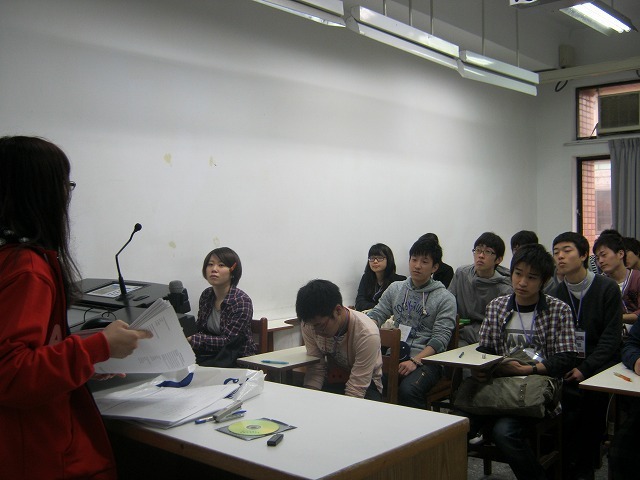 Experience ceramics-making at Yingge ceramics museum
[Overview of Ming Chuan University]
Established in 1957 opened as 3-year high school educational institution "Ming Chuan Women's' Business School"
In 1990, it Changed into a 4 year university "Ming Chuan College of Management"
Educational objectives: Nurturing students who support development of the state and society, and have sense of responsibility, logical views, international perspectives, and business acumen.
Number of students: approximately 20,000,
Number of foreign students: approximately 2,000 (from 72 countries)
Faculties: Faculty of Management, Faculty of Information Technology, Faculty of Design, Faculty of Communication Studies, Faculty of Law, Faculty of Tourism, Faculty of Applied Language, Faculty of Social Sciences, Faculty of Technology, International College.
Campus: Total of 4 areas in Taipei, Taoyuan, jKinmen and Matsu (training is on the Taoyuan campus)
Website: http://www1.mcu.edu.tw/Apps/SB/SB_Site.aspx?PageID=164&L_ID=3
[Ming Chuan University, Taoyuan Campus]
It is located in an area 30 minutes by car from Taiwan Taoyuan International Airport, which is convenient as city bus comminutes frequently between the University and Taoyuan railway station.
[Convenience of Transportation]
A city bus (public) linking the Taoyuan campus and Taiwan national railway (TR) runs every 20 to 30 minutes. Required time is approximately 20 minutes. Furthermore, on weekdays our school shuttle bus conveniently runs between the Taoyuan campus, Taipei Station and Taipei campus every morning and evening.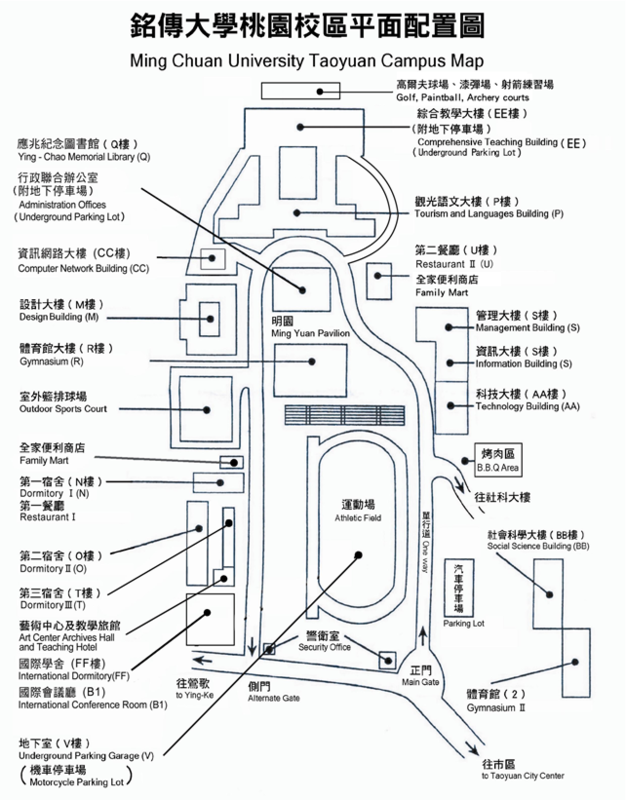 Taoyuan Campus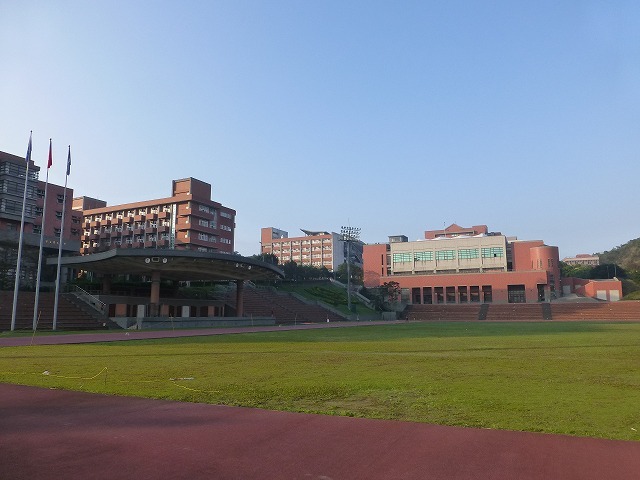 Front view of the Language faculty building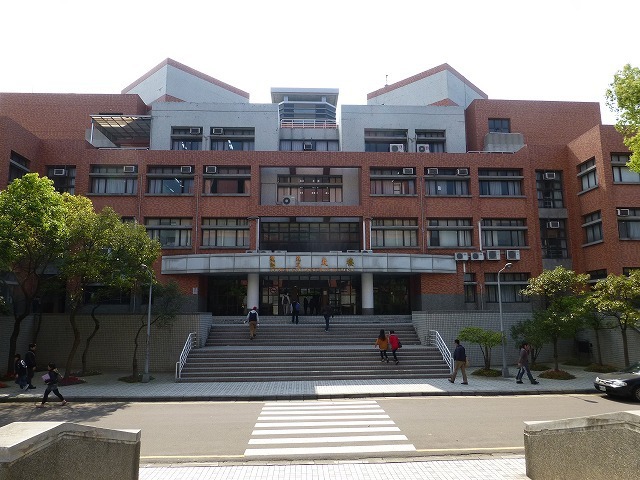 classroom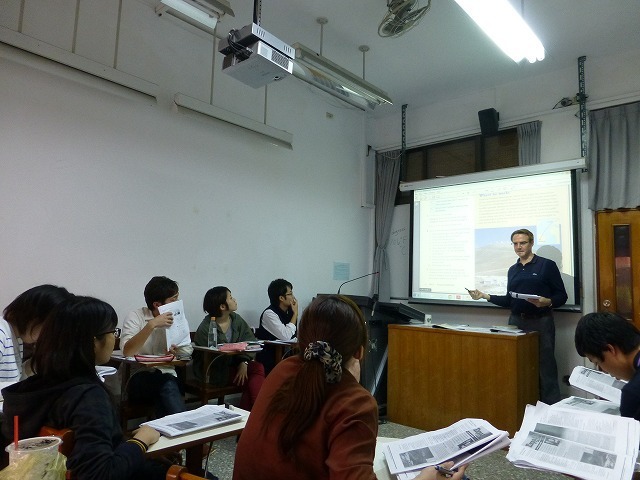 Presentation in English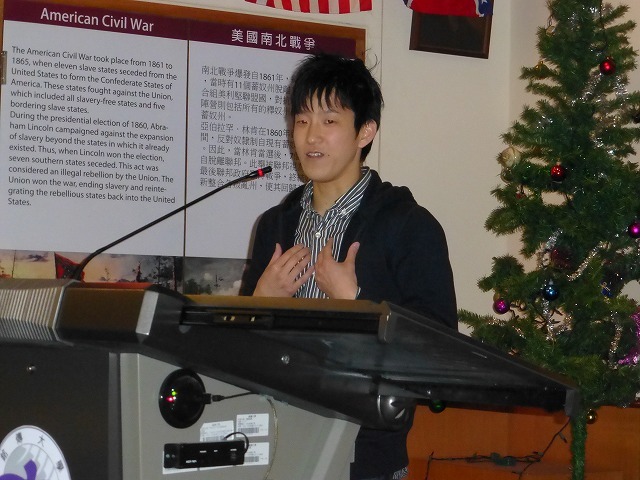 Final commemorative photo taken with teachers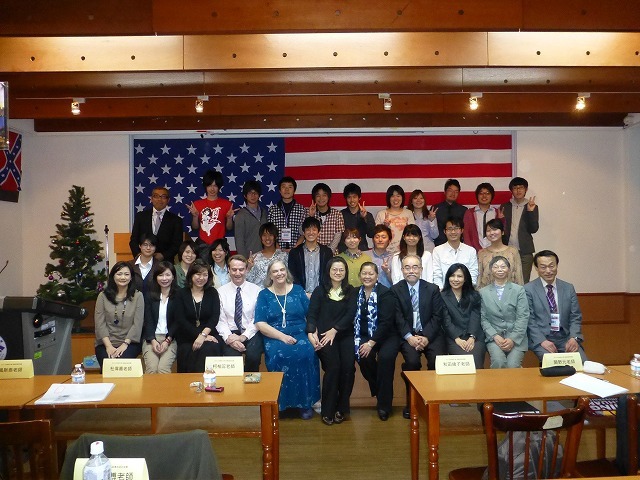 Dinner outside the University with the TA's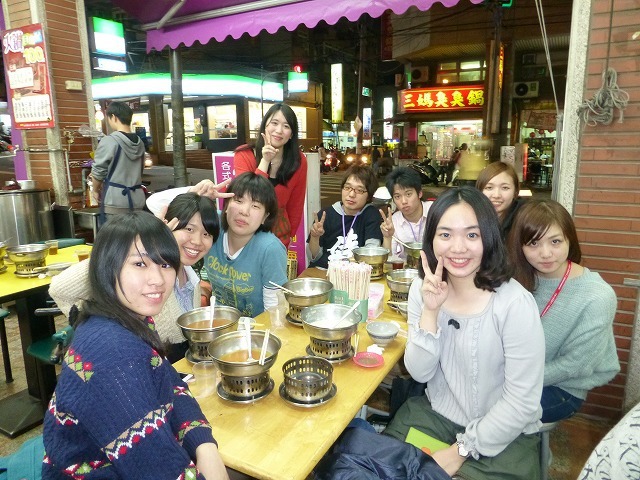 Relaxing with TA's at the hotel lobby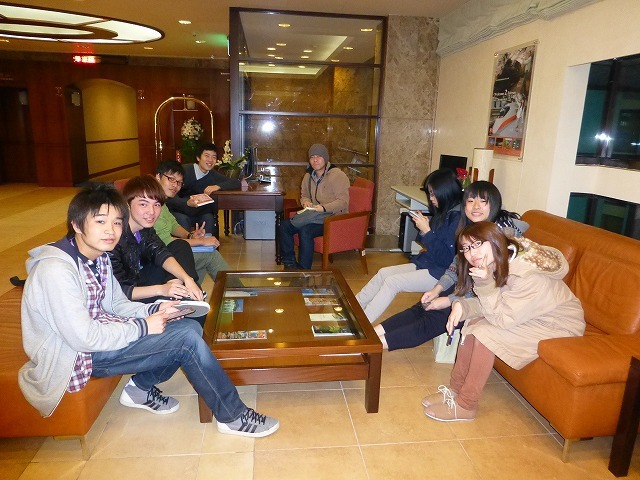 Second cafeteria