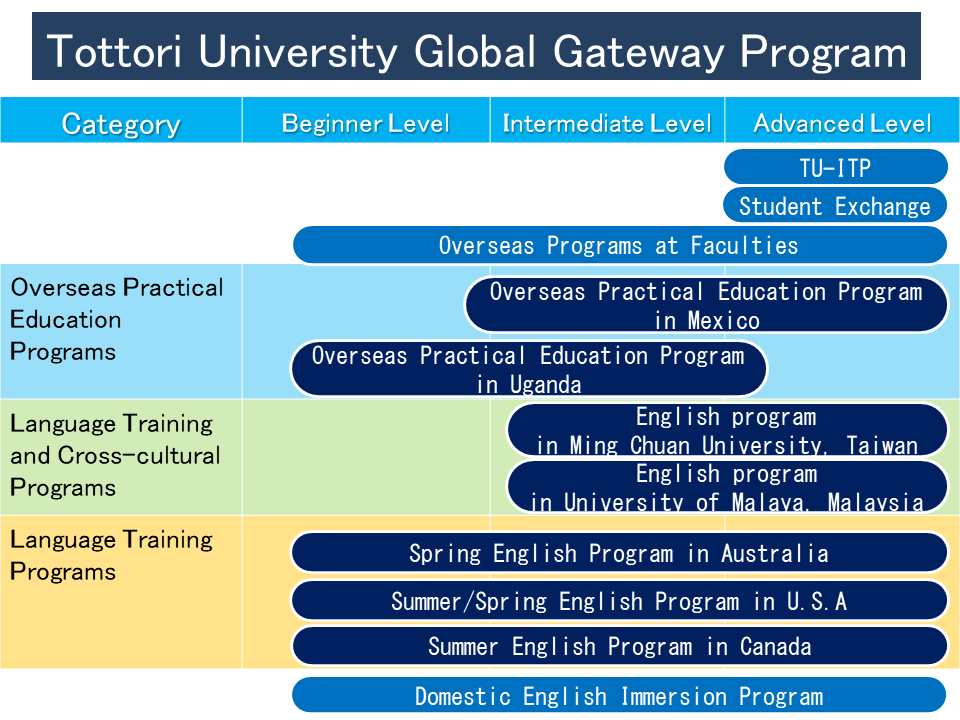 Overseas Practical Education Programs

Language Training and Cross-cultural Programs

◇Malaysia

Language Training Programs

◇U.S.A

◇Canada

◇Australia
Global Campus Life
let's experience Japanese Culture in Tottori. Do you know that there are about 180 international students at Tottori University? You can get intercultural experience and global sense in Tottori through interaction with international students.
G-frenz is a students group authorized by the Center for International Affairs, Tottori University. They plan international exchange activities, support international students in their studies and lives, and give advice on study abroad to the Japanese students.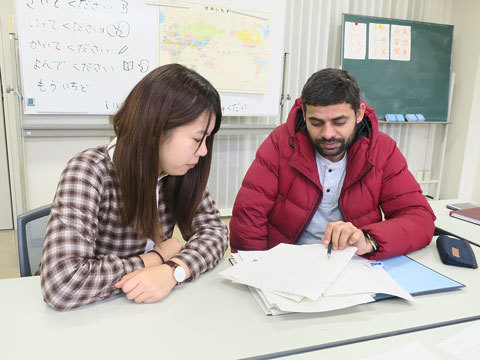 The Japanese Class Partnership is an activity in which Japanese students join Japanese Classes for International Students and support communication and discussion in Japanese.