July 5(Fri.) Invitation to "Yukata Dressing Class"
for international students
公開日: 2019-06-04
"Yukata Dressing Class" by Tottori central Rotary Club will be held.
Yukata is a kind of kimono (traditional Japanese clothing).
However, in comparison with ordinary kimono, it is cooler and easier to wear.
Yukata is often worn in summer and you can find many people wearing it at festivals and fireworks festivals. Why don't you participate in this event?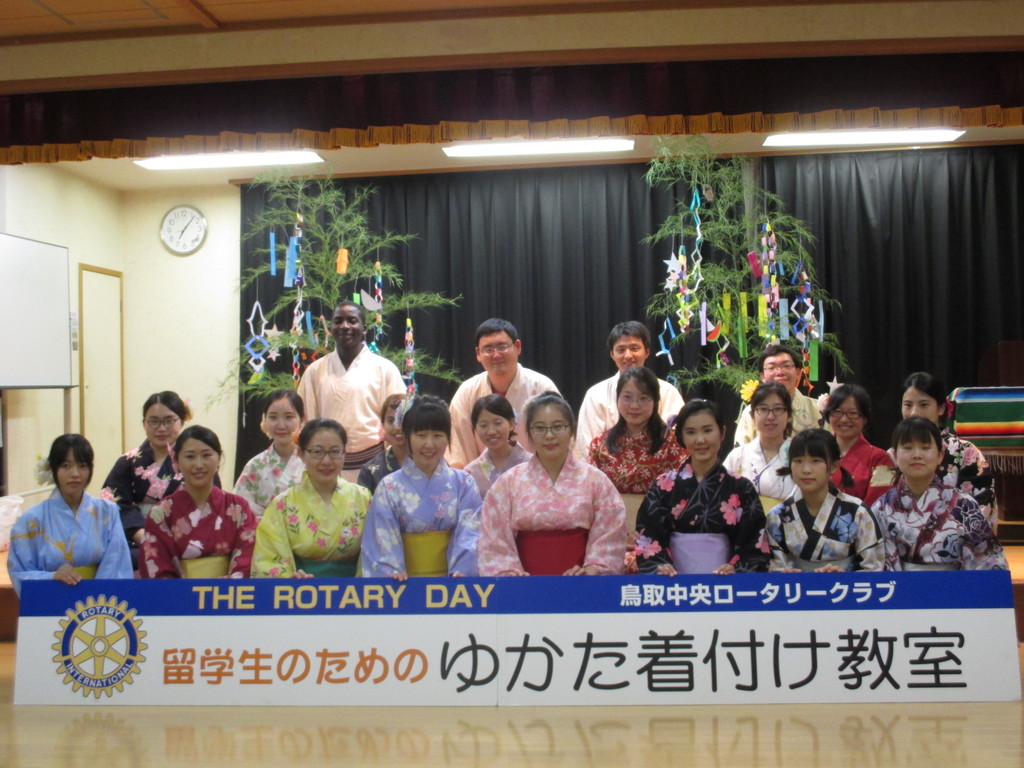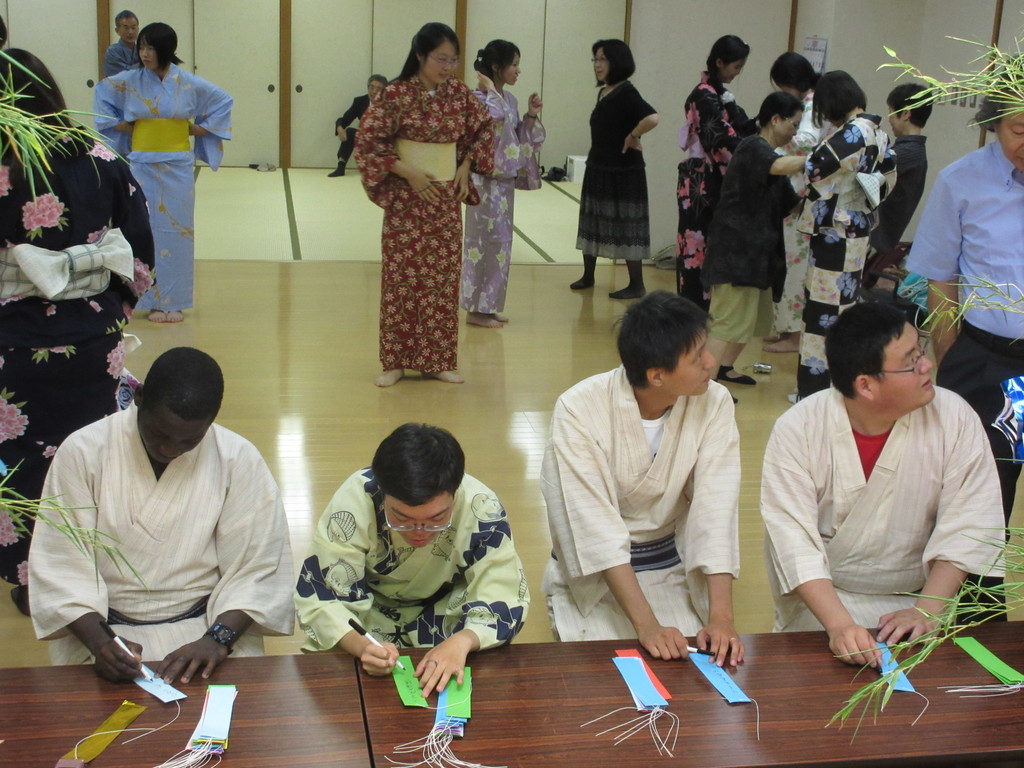 Date and Time: Friday, July 5, 6:00pm - 8:15pm
Place: Koyama-nishi Community Center (The same building as International Plaza)
Application: https://www.ciatu.tottori-u.ac.jp/online-application/yukata2019
Application Due Date:Thursday, June 27
Capacity:15 Men and 30 Women
(on first-come, first-served basis: Students who join this event for the first time will be given the priority.)
・Join this event wearing a T-shirt and short pants.
・If you have your own yukata and wear it by yourself, can join this event also.